SAC Communications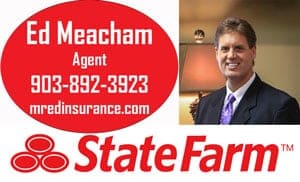 OKLAHOMA CITY – Arizona Christian garnered the No. 1 position in the preseason Sooner Athletic Conference football poll.
Conference coaches chose Southwestern Assemblies of God's Jordan Barlow as preseason SAC offensive player of the year.
Riley Tucker from Arizona Christian took preseason league defensive player of the year, and Austin Bohn of OUAZ picked up preseason SAC special teams player of the year.
Barlow, a senior quarterback from Van Buren, Ark., piled up 1,539 yards through the air while topping the SAC in touchdown passes (13), completion percentage (59.7 percent) and passing efficiency (136.6) last season. Barlow landed second-team all-conference acclaim in 2020-21.
Tucker, a junior defensive back from Burleson, Texas, ranked No. 1 among the NAIA with six interceptions and seventh nationally in passes defended per game (1.40). Tucker provided the Firestorm with such game-turning plays as a 59-yard interception return for a touchdown against Lyon on March 13 and a 40-yard fumble return for a score at OUAZ on March 6. Tucker became the SAC defensive player of the year and two-time SAC defensive player of the week while accumulating 59 tackles the past season.
Bohn, a senior punter from Erie, Colo., finished second in the nation with 44.1 yards a punt with a long punt of 59 yards last season. Bohn snagged conference special teams player of the year and first-team all-SAC.
Arizona Christian assumed the preseason favorite role after reeling in seven top votes and 76 points in the poll of the SAC head coaches. The Firestorm (9-2, 6-0 SAC) captured the league title and went to the NAIA Football Championship Series for the first time in program history.
OUAZ (4-1 last season) grabbed 71 points and two first-place votes in the voting. Langston hauled in the other No. 1 vote as well as 64 points.
Southwestern Assemblies of God (56 points) came in fourth, while Panhandle State (41 points) held the fifth spot in the survey of SAC coaches. Lyon nabbed the sixth spot, and Texas Wesleyan had seventh.
Wayland Baptist drew the eighth slot with Louisiana College and Texas College coming next. The SAC expanded this season to include Louisiana College, which joined the NAIA for 2021-22.
The NAIA Football Championship Series kicks off Nov. 20 at host school sites throughout the nation. The national title game takes place Dec. 18. Arizona Christian, Louisiana College, Lyon and Panhandle State each open play Aug. 28. Arizona Christian faces Lincoln (Calif.) at 11 a.m. MST (1 p.m. CDT) Aug. 28 in Glendale, Ariz.
2021 SAC Preseason Football Poll
No.
Team
1
2
3
4
5
6
7
8
9
Pts.
1.
Arizona Christian
7
1
1
76
2.
OUAZ
2
6
1
71
3.
Langston
1
2
3
3
64
4.
SW Assemblies of God
1
4
2
2
56
5.
Panhandle State
1
6
1
1
41
6.
Lyon
3
1
3
2
1
40
7.
Texas Wesleyan
1
1
1
4
2
31
8.
Wayland Baptist
1
1
2
2
2
1
30
9.
Louisiana College
1
1
2
2
3
28
10.
Texas College
1
2
6
13
Preseason offensive player of the year
Jordan Barlow, QB, SW Assemblies of God
Preseason defensive player of the year
Riley Tucker, DB, Arizona Christian
Preseason special teams player of the year
Austin Bohn, P, OUAZ